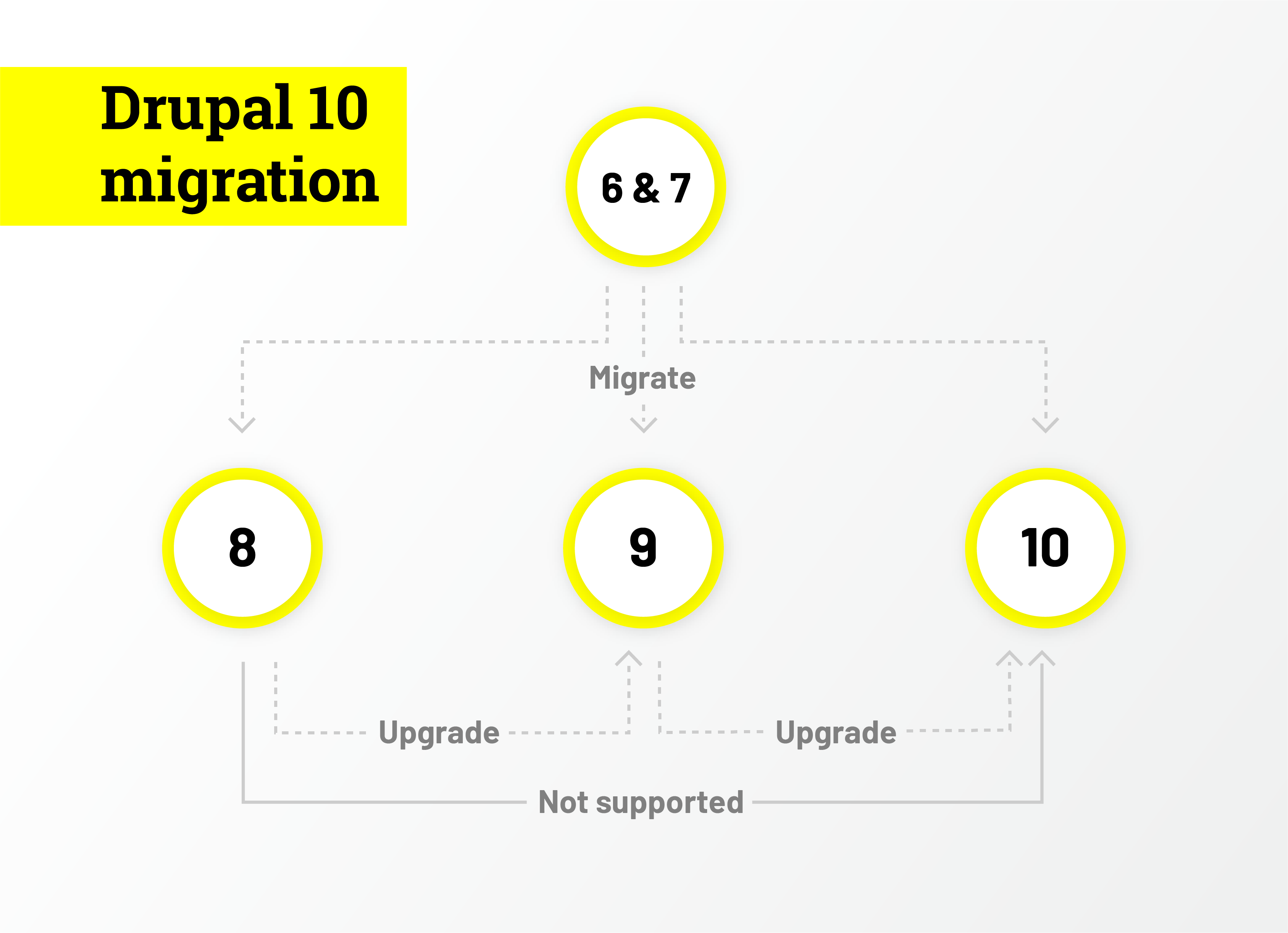 Drupal 10, what to expect exactly?
With the Flight Path Assessment from our partner Acquia, you get a free Drupal 10 migration report with in-depth content migration analysis and insights, so you know exactly what to expect when migrating and how to prepare for it.
Your Acquia Flight Path Assessment will help identify the scope of migrating your site from Drupal 10, using Acquia Migrate Accelerate, by providing Acquia vetted and contributed migration paths for Drupal community modules.
What to get super excited about? – Drupal 10 novelties
Drupal is an open source project and regularly receives thousands of contributions to its development, keeping its innovations one step ahead of closed-system software R&D shops. Plus, how lucky we are that this is the prettiest Drupal update yet, providing us with plenty to be excited about! Here's what to expect:
Olivero front-end: expect something sleek, modern and gorgeous right out-of-the-box.
Claro back-end: say "hi" to a bigger colour contrast, element unification and more.
CKEditor 5: get a refined content editing experience, including e.g. copy-pasting improvements.
Starter kit theme generator: create a fork and work easily on your automatically preserved copy.
A modernised platform: expect upgrades like a more modern UX for developers and non-technical users.
Streamlined core: focus on the core experience and allow some modules and themes to be more freely improved by the community.
Request your assessment
Fancy receiving your Drupal 10 migration report? Then take a moment to fill in the form below in order to request your Flight Path Assessment. Our Customer Success Manager Thomas Dejan will contact you as soon as possible.